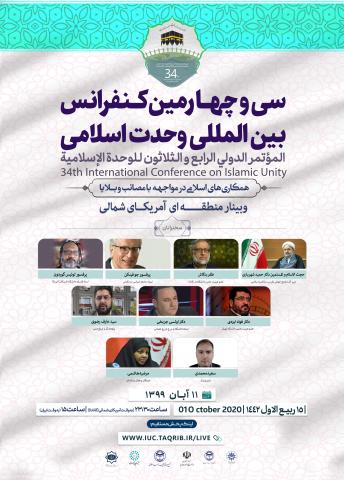 Zafar Bangash, Canadian university professor, in comments at webinar of North American intellectuals in part of the 34th Islamic Unity Conference, referred to the economic challenges faced by world countries following the new coronavirus pandemic calling the United States as the most hit country by the pandemic.
Canadian Muslim thinker noted the absolute failure of the political, administrative and health care system in the United States after the outbreak of the novel coronavirus and called that an opportunity for the rest of the world, including Muslim states, to plan new political, economic, social and cultural strategies, reported Taqrib News Agency (TNA).
Zafar Bangash called world Muslim countries to plan a more balanced discipline in comparison to the present system in the United States.
Marzieh Hashemi, American converted journalist, in this webinar highlighted the role of Islamic Unity Conference in boosting solidarity between Shia and Sunni communities and urging Muslims to prevent any damage to this unity.
She said," Enemies are frightened by Islam, resistance movement and Islamic Republic of Iran" stressing that the current pressure on the country is due to the same concern.
Press TV journalist stressed more focus on true Islam, Islamic unity and resistance against oppression as the ways to achieve victory.
Intellectuals, professors and cultural figures from North America exchanged views on "Islamic Cooperation in Face of Calamities and Disasters" as the theme for 34th Islamic Unity Conference.